Model for us!
Think you've got what it takes to appear on CMNM? Drop us a line for more information.
model@cmnm.net
Applicants must be UK based
Updated: April 7th 2020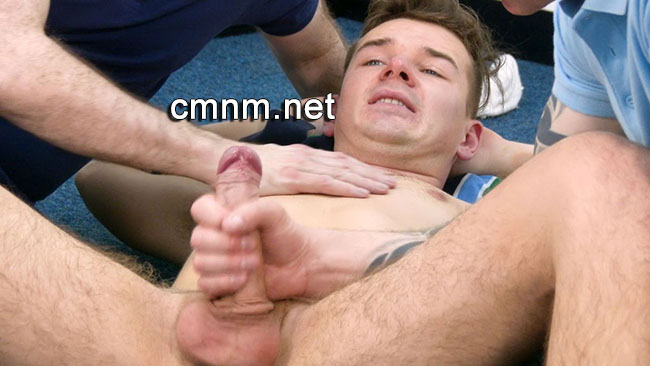 Peter McCarthy Embarrassed
As a husband and family man Peter hasn't seen much action in the bedroom for a while. It means he's very backed up and though he's embarrassed to have the personal trainer and journalist handling his sizeable erection he can't deny how pleasurable it is. The only thing to do is lay back and let these crafty men do their job!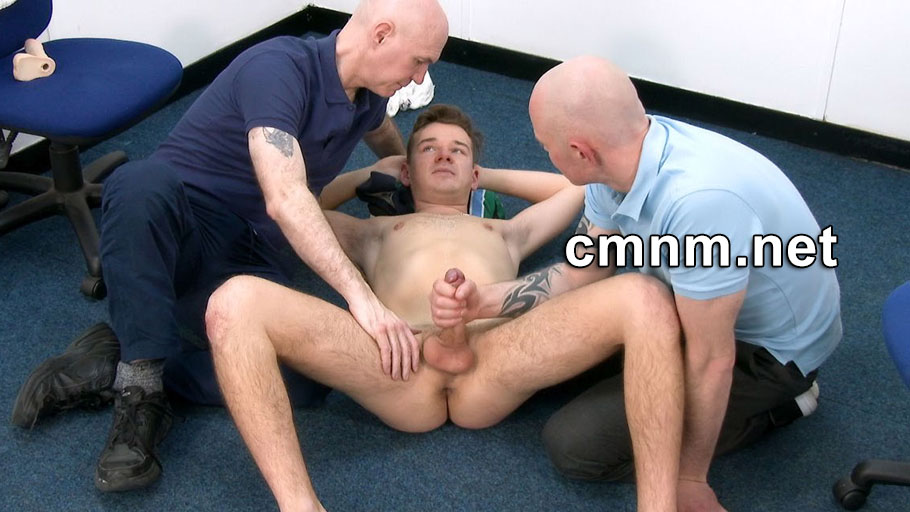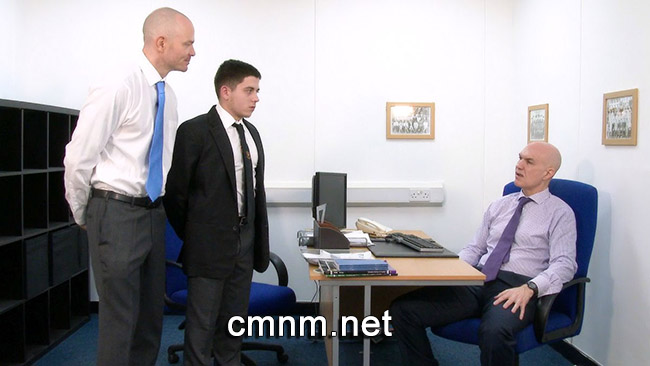 A Week At St Dunstans
Headmaster Swallows is looking for afternoon entertainment. The prospect of hiring a new caretaker presents a tempting distraction. But this hard man previously worked in a prison and is accustomed to fending off unwanted pervy advances from lecherous men. Luckily Mr Walker has a promising muscular student and Mr Swallows can't resist this tempting bait!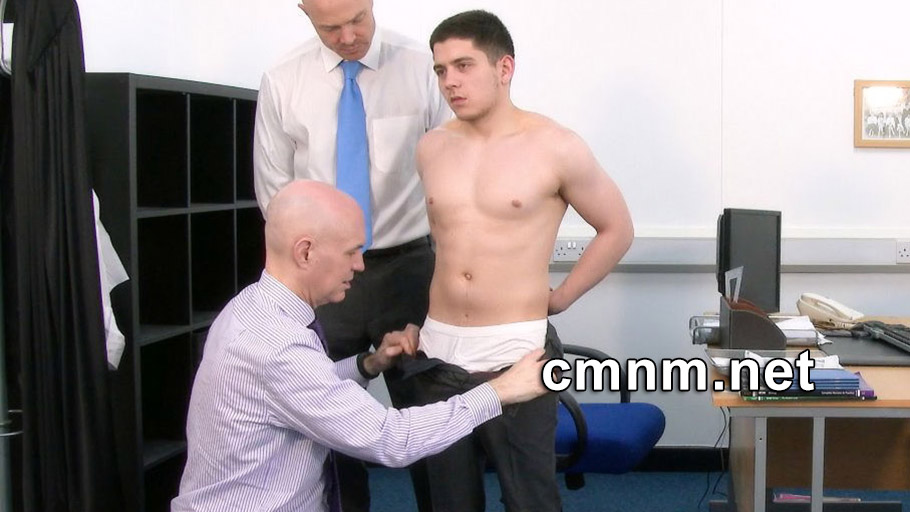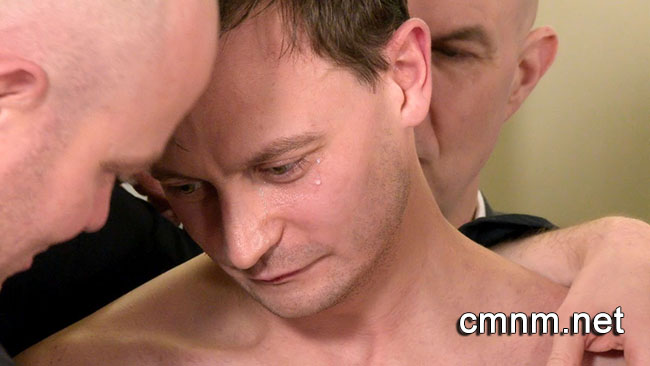 Machine Tools II
This stuck up executive messed with the wrong men! Now all the lads have banded together to pin humiliated naked Joe between them. He's always hated having men perv on him but he can't stop himself growing hard as the guys tug on his dick and mock his stonking hard erection! Joe isn't such a scary boss when he's been stripped of his suit and has an embarrassing hard on!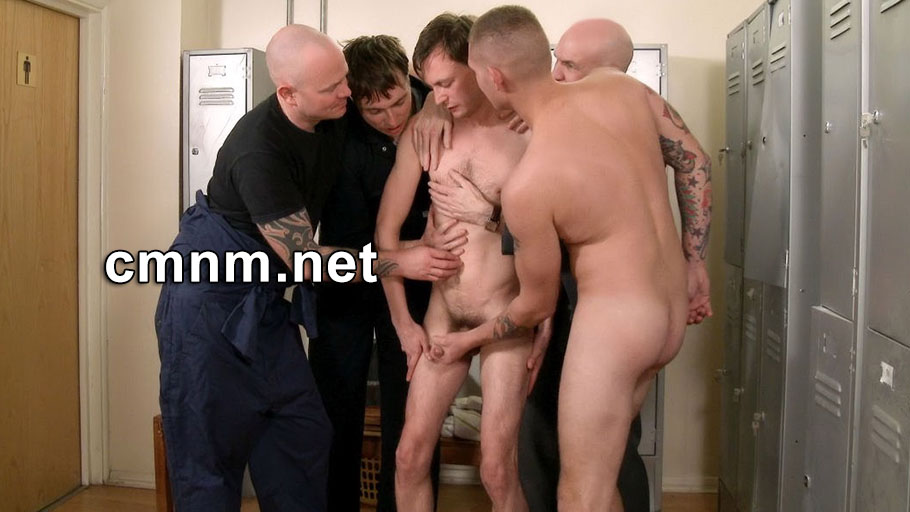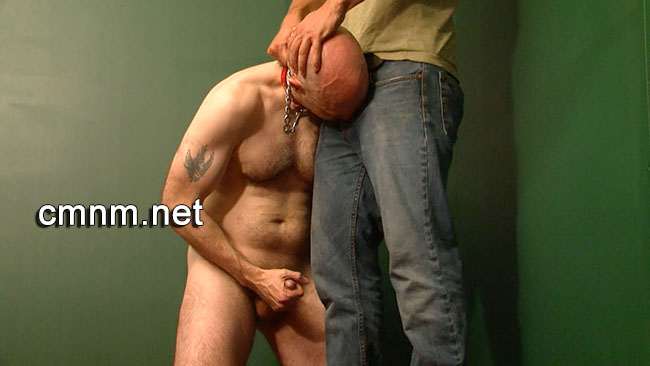 Guy
Now that Guy has realised his position of power over the pervy producer he's hellbent on humiliating this pathetic naked man and showing him who is the fucking boss! He snaps evidence of the producer's shameful erection to blackmail him with and drives him wild lording his supreme masculinity over this bare arsed cretin.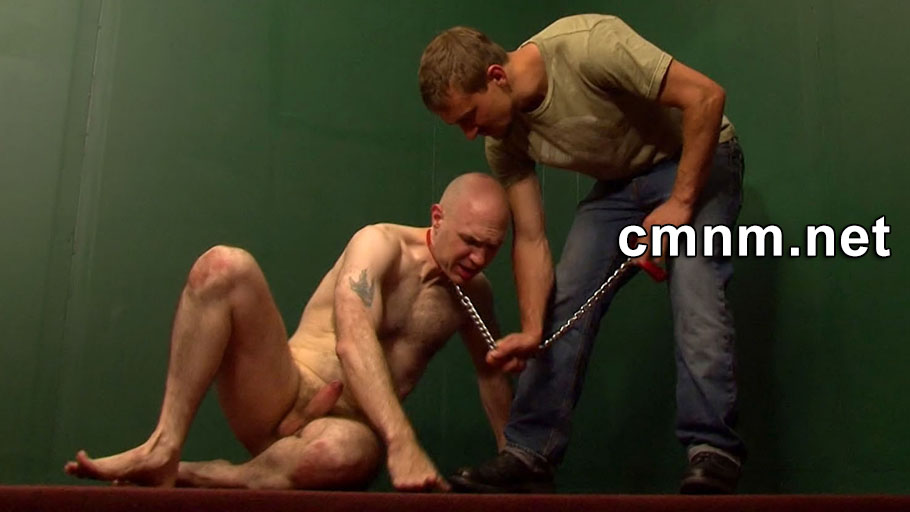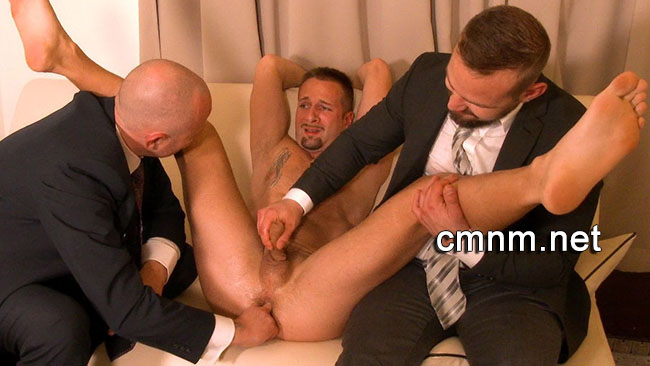 Alan's Demise
The suited fellas are showing Alan who is really the boss. He's pinned naked between the two men as they slide their fingers in his arse and fondle his genitals enjoying their absolute power over him. There's no way for him to regain the upper hand after this humiliating afternoon. The guys are determined to drive him into absolute depravity and then capture photographic evidence to stitch him up for good!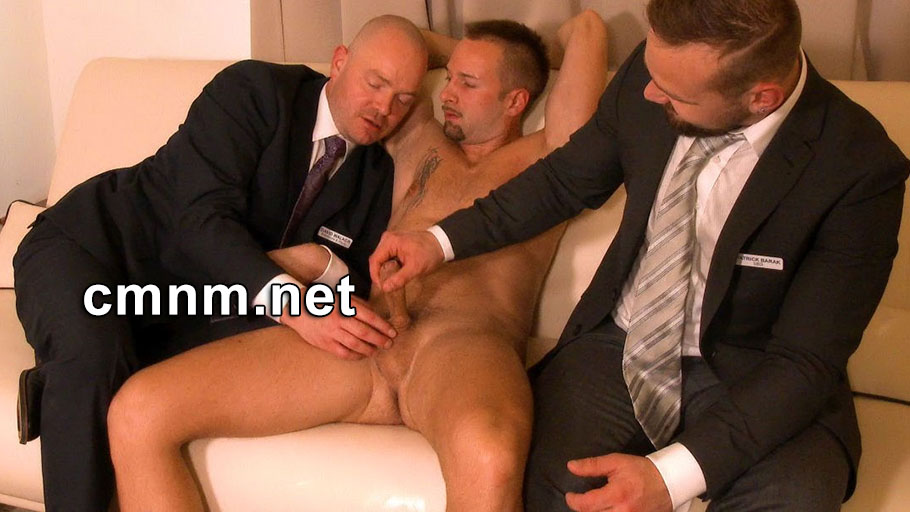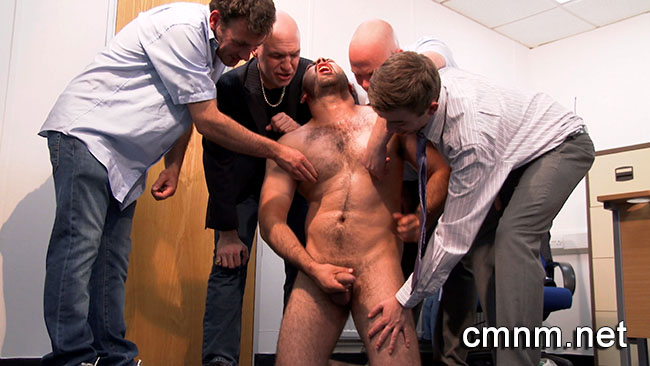 Jail Break
There are worse places than jail... and the offices of this talent agency is one of them! Neither convict has ever experienced such shame and debasement of their bodies before. And for Andy things are about to get even worse as the group of men surround him and decide to show him how they treat the prison bitch.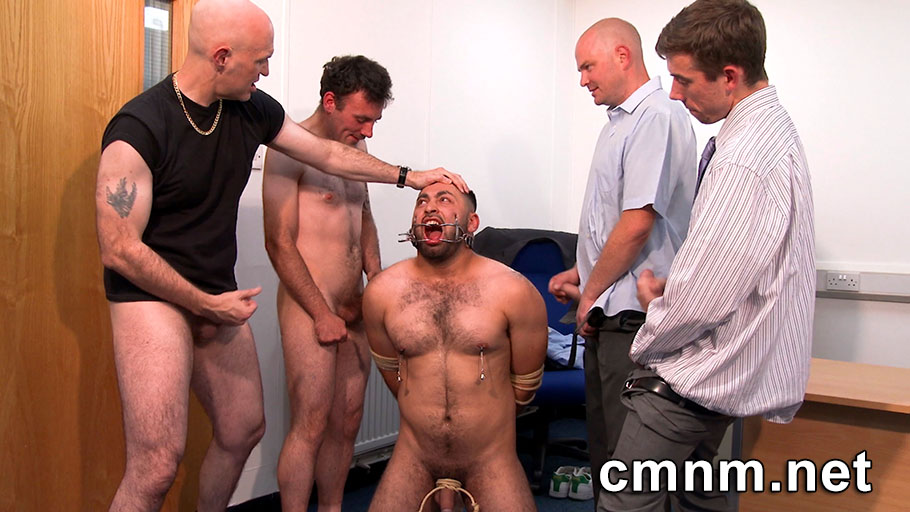 Caught Wanking
This proud office worker likes to pretend he's a chaste and pure hetero, but his colleagues have hazed him and teased his virgin arsehole. Now he's strutting around the desks with a raging hard boner bouncing around! Pinned between his suited colleagues they take charge of his erection. All his perverted urges come out as he's struck dumb with an all encompassing desire to cum!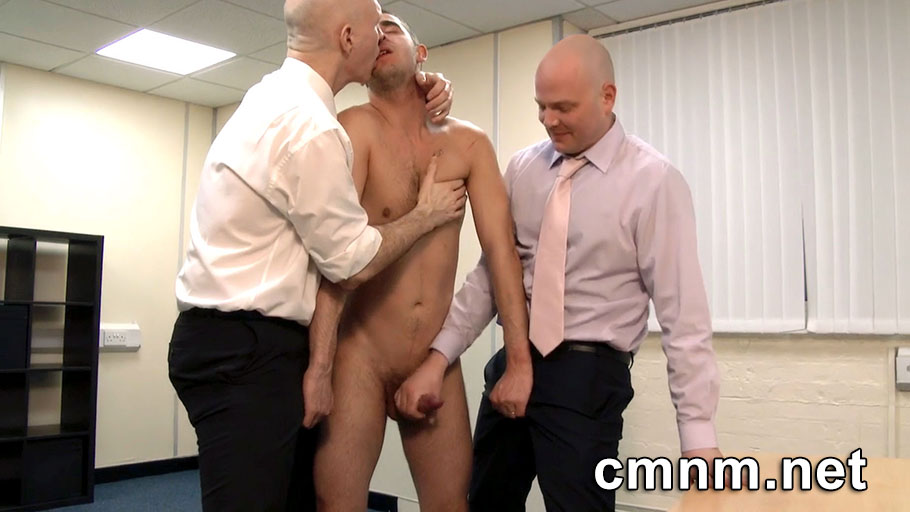 Colin the Builder
Colin's sphincter is opened by the men's vigorous fingering. As they hit his g-spot his cock leaks precum and his ball sack bulges. Colin's stamina is well and truly tested as Dave fucks him with a thick dildo. Under the hot lamps and the attention of three clothed men, Colin breaks out in a sweat filling the room with his manly scent.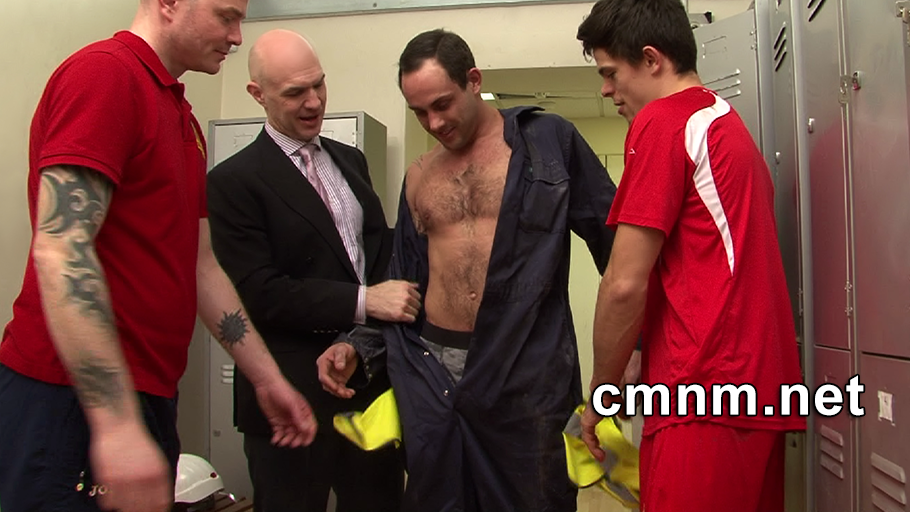 There's nothing better than stripping straight lads completely nude, putting their bodies on display, and teaching them exactly how to submit!
JOIN NOW

18 U.S.C. 2257 Record-Keeping Requirements Compliance Statement
We are concerned about the possibility of minors gaining access to this site.
To learn how you can lock out this and other adult sites, please follow any of the following links:
Net Nanny | Cyber Patrol | CYBERsitter | SafeSurf
Webmasters' Affiliate Program
CMNM.NET is edited by